Pierre-Anne Noghès-du Monceau
Attorney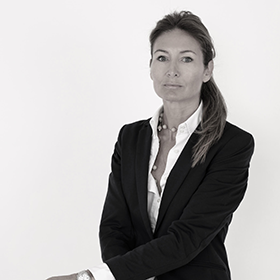 Associate Lawyer Monte-Carlo: Pierre-Anne handles complex litigation cases, in business law, commercial law and in the field of insurances. Whether it is in front of the Principality's jurisdictions or within the framework of international arbitrations.
Mme Noghès-du-Monceau has a large experience in the domains of acquisitions as well as in company privatisations.
She drafts and negociates terms of sales agreements, shareholder agreements as well as the linked financial procedures.
Pierre-Anne advises shareholders and administrators in the day-to-day running and strategic management of their companies, as well as for their restructuring projects.
Expert in: risk management and company insurance law.
Commercial Disputes
Corporate Law and M&A
Insurance Law
Yachting
Pierre-Anne Noghès-du Monceau
Tel: +377 92 16 70 00
Fax : +377 92 16 70 30
Email : pad@noghesdumonceau.com