PIERRE-ANNE NOGHES - du MONCEAU
Attorney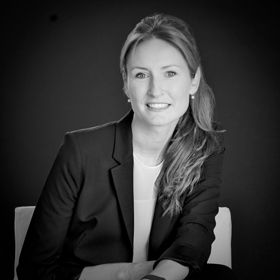 2016

Noghès – du Monceau
Lawyer

2007 - 2012

CMS DeBacker (Brussels)
Senior Associate

1999 - 2007

CMS DeBacker (Brussels)
Lawyer

1998 – 1999

Monsanto (Washington D.C.)
Regulatory & Public Affairs
DIPLOMAS AND QUALIFICATIONS
2016
Monaco Bar
1999 – 2016
Brussels Bar
1998 – 1999
ICHEC Brussels Management School
Master in management
Winner of the Procter & Gamble grant
1998
University of Alcala de Henares (Madrid)
Exchange program
Magna cum laude
1993 – 1998
UCL (Catholic University of Louvain)
Law degree
Magna cum laude
French
English
Dutch (passive)
Spanish (passive)
Pierre-Anne joined the Monaco bar in 2016.
Strong with a 16-year experience at the Brussels bar, she advises private and public companies, when they are implicated in complex procedures linked to business or insurance law, whether they are in front of common jurisdictions or in the framework of arbitral procédures.
Pierre-Anne assists both shareholders and administrators in the day-to-day decision making of their company as well as for investments or withdrawal operations from companies (public or private).
She advises companies for all questions linked to the management and risk coverage, notably with the help of insurance policies (« Risk Management »).
Pierre-Anne can also advise investors for the acquisition and registration of their yachts.
"10 things every insurer should know"
CMS Publication 2012.
Seminar "Les assurances garanties de passif"
(Representations & Warranties Insurance) – CEDCF (Centre d'Etudes de Droit Comptable et Fiscal [Centre for Accounting and Fiscal Law Studies]).
"Insurance shake-up?"
in UK Pension Revue, November 2010 with the cooperation of Pierre Slegers
"Directors & Officers Risks in Europe"
in Financier Worldwide, May 2010 – with the cooperation of CMS
Representation of an international insurance group for what may be regarded as the biggest litigation of the insurance market ever treated before Belgian Courts, and for the aviation sector, after 11 September 2001 (burning of four airliners).
Advising a promoter of international size for the introduction of insurance and contracts that are useful in the development of its real estate projects.
Assistance to public authorities in the conclusion and management of their housing stock.
Corporate governance and strategy management within the Board of Directors of Belgian subsidiaries of multinational groups.